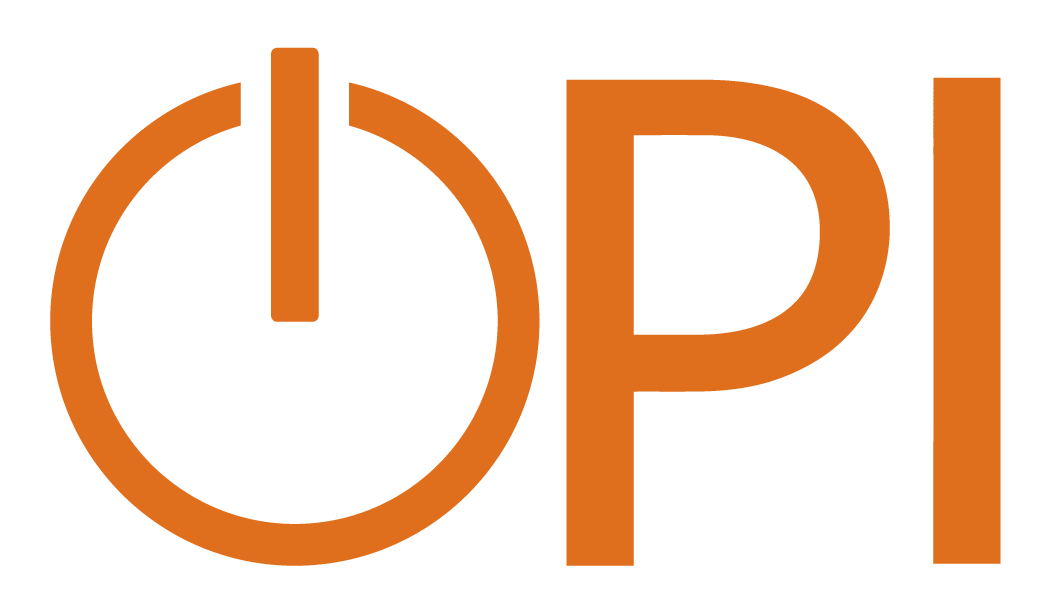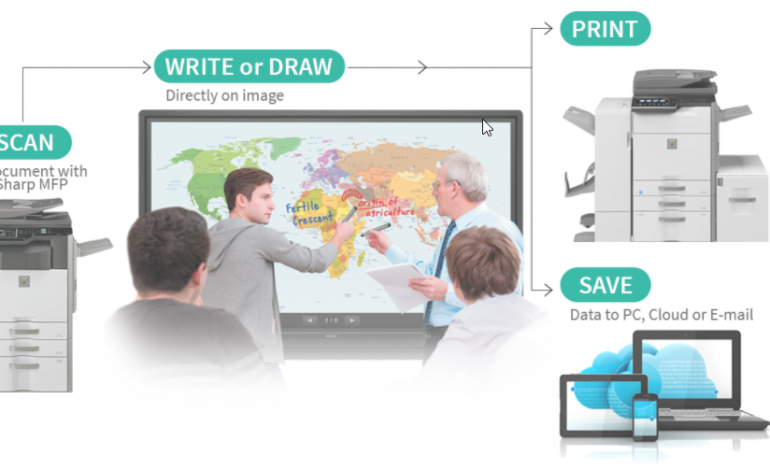 Sharp AQUOS BOARD® interactive display systems are much more than your typical interactive white boards. Designed for smooth and effortless communication in a wide range of contexts, their highly responsive touch pens allow several people to write on the same touch screen at the same time. And the SHARP Display Connect software enables multifaceted wireless communication. Whether in the office boardroom or the classroom, Sharp changes the way you communicate.
A Better Way to Make a Big Impression
From boardroom to conference room, training session to lecture hall, a Sharp big-screen interactive display system can magnify your success. Motivate your audience. Improve your image. Give your message the impact it deserves. With Sharp on your presentation team, the possibilities are endless … and every moment is right for a magnificent performance.
Convey Your Message with Greater Impact
Size matters — and in today's competitive world, a big-screen Sharp interactive display system can make a big difference in getting your message across. With screens up to 80″ class (80″ diagonal), Sharp AQUOS BOARD™ interactive display systems give you spectacular HD clarity to help make your presentations come to life.
Uniform Brightness with Low Energy Consumption
Sharp's UV2A photo-alignment technology create brilliant color images, and with full-array backlit design positions energy-efficient white LEDs evenly across the entire panel for uniform brightness and greater legibility of text.
Approximately 5-Times Brightness Compared to Plasma Displays
| Model | Sharp PN-L703B 70″ Class (69 1/2″ Diagonal LED-LCD) | Competitor A 65″ Class Plasma Display Panel |
| --- | --- | --- |
| Typical Brightness | 300 cd/m2 | 60 cd/m2 |
Approximately 1/3 Power Consumption Compared to Plasma Displays
| Model | Sharp PN-L703B 70″ Class (69 1/2″ Diagonal LED-LCD) | Competitor A 65″ Class Plasma Display Panel |
| --- | --- | --- |
| Typical Power Consumption | 225 W | 720 W |
Control Every Presentation Like a Pro
User-Friendly Pen Software Interface Using a touch pen, you can easily launch and display the Pen Software user interface—a menu comprising smartly arranged icons that provide easy access to pen settings and functions. Each touch pen has its own dedicated menu, which can be displayed even when up to four people are writing on the screen at the same time. Pen settings such as color and line thickness can be set for each touch pen (with function buttons).
Give Your Presentation Just the Right Touch
For performance, simplicity and control convenience, nothing beats a Sharp interactive display system. Advanced Optical detection technology and infrared dual touch ensure greater accuracy to increase usability and precision. And, you can create work plans, highlight key topics, annotate files and more – then share marked-up documents or print hard copies for future reference.
SHARP Display Connect1 software supports effective and multifaceted communication. Onscreen content—including handwritten notes and drawings made in real time—can be viewed simultaneously on the AQUOS BOARD and mobile devices2 such as PCs, tablets, and smartphones. SHARP Display Connect facilitates interactive presentations, lively discussions, and paperless meetings in both business and educational settings
SHARP Display Connect enables the following interactive functions on AQUOS BOARD and mobile devices connected via wireless LAN:
sharing of onscreen content
transfer of files
interactive onscreen writing and drawing
remote control of the AQUOS BOARD from mobile devices
Up to 50 mobile devices1, 3 can be connected simultaneously.
Files can be exchanged between mobile devices even if they are not connected to the AQUOS BOARD.
Users can capture onscreen images and save them on their mobile devices to make personally annotated memos (personal memo).
SHARP Display Connect also connects two AQUOS BOARD on the same network (intranet, VPN, etc.) to enable larger-scale interactive communications.